We have supplied sustainable custom ropes, with a core in Dyneema® Bio-Based, for the running rigging of the stunning Ecoracer 30 One Design: the world's first recyclable monotype, developed by Italian startup Northern Light Composites.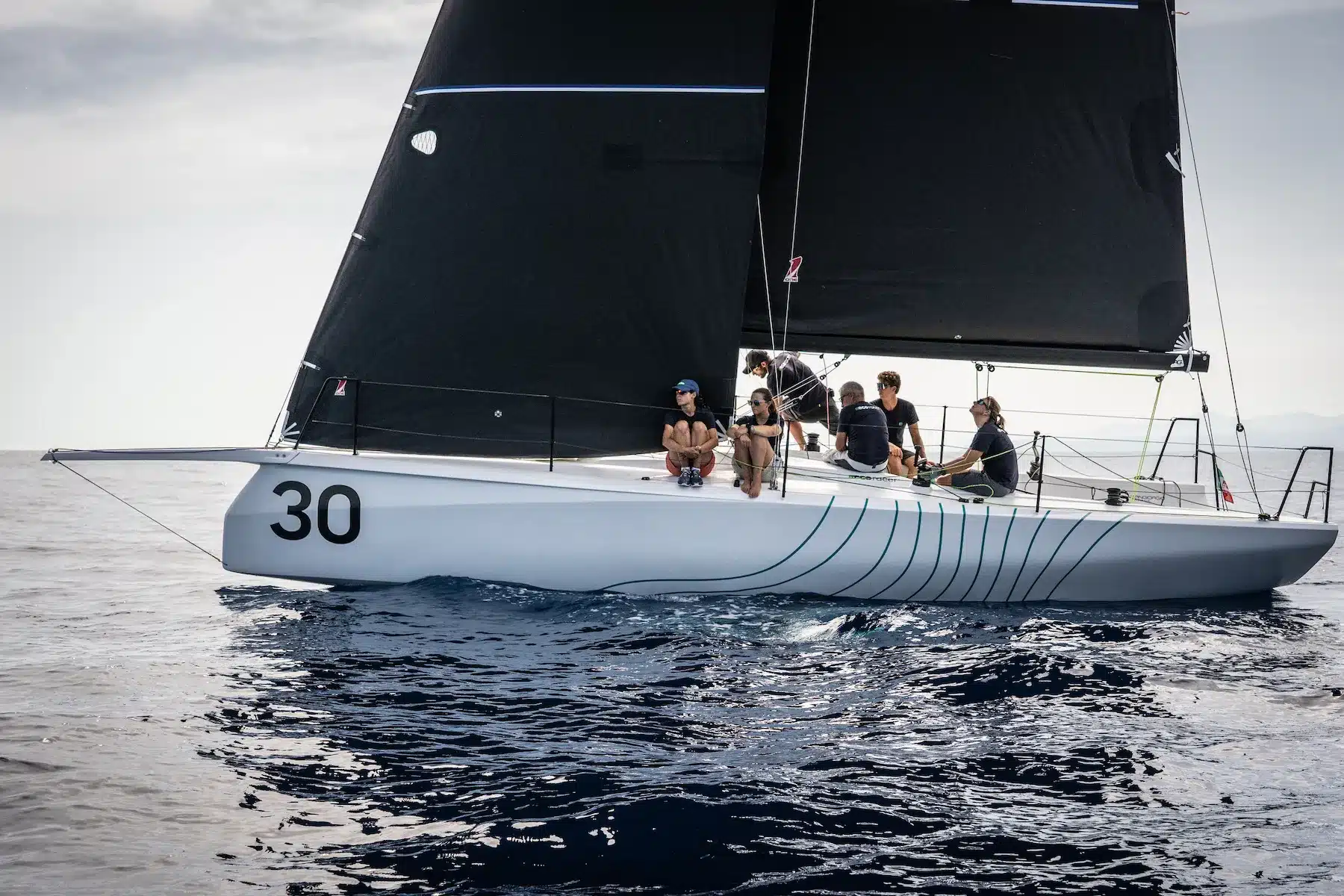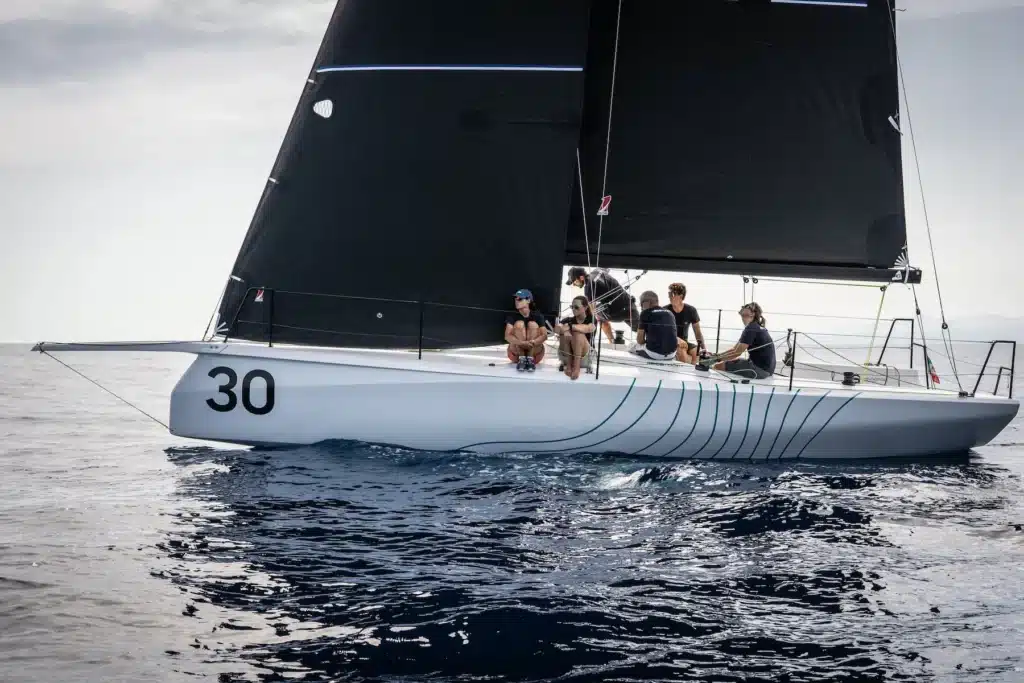 NLcomp launched the new Ecoracer OD 30 last July at The Ocean Race Grand Finale in Genoa. It is the world's first recyclable production sailing boat, a one-design with distinctly sporty characteristics which will have a dedicated race circuit: the Ecoracer Sailing Series, but which can also be used in inshore and offshore ORC regattas.
But, above all, it is the world's first one-design boat built with a recyclable hull. Northern Light Composites has indeed developed a composite material made of thermoplastic resin Elium, which is used with linen or carbon depending on the areas of the boat. This material can be melted at the end of its life, thus separating it from the fibers that can be reused.
Armare Ropes has been supporting the Ecoracer project since 2021 when we were a technical partner of the Ecoracer 769 project. Likewise, we provided the running rigging for the new Ecoracer 30 OD, developing innovative custom ropes with Dyneema® SK78 "Bio-Based" cores for all on-board manoeuvers.
Dyneema® SK78 Bio-Based, derived from Polyethylene polymers obtained from renewable bio-based sources, has a remarkably lower carbon footprint —90% less than generic HMPE— Bio-based Dyneema® fiber and maintains the same exceptional qualities as conventional Dyneema® including impressive strength, excellent cut and abrasion resistance and heightened durability against chemicals and UV. 
Ecoracer 30
The Ecoracer 30 monotype features a 9.15-meter-long hull (excluding the dolphin boat), drawing inspiration from both the Ecoracer 25 and the Corsa 915 one-design racer. Matteo Polli spearheaded the design, introducing changes to the water lines, including an inverted bow and a higher stern. The sail plan and keel have also undergone modifications compared to the Corsa 915.The construction material, utilizing rComposite technology, ensures complete recyclability at the end of the boat's life.
It comprises a thermoplastic and carbon fiber blend for the hull and linen fiber for the cockpit. The monotype boasts a retractable keel and provides space in an internal locker for an inboard tilting installation.
The second Ecoracer 30 is currently under construction and has already been sold. Two more boats will be built by the end of this year, followed by four more next year.
Ecoracer Sailing Series
The Ecoracer Sailing Series, i.e. the world's first Grand Prix circuit aboard recyclable boats, will be organized in collaboration with Foiling Week founder Luca Rizzotti. NLcomp plans to launch the series of regattas featuring the world's first recyclable sailing class, in the summer of 2025, as soon as a fleet of 8 boats is built.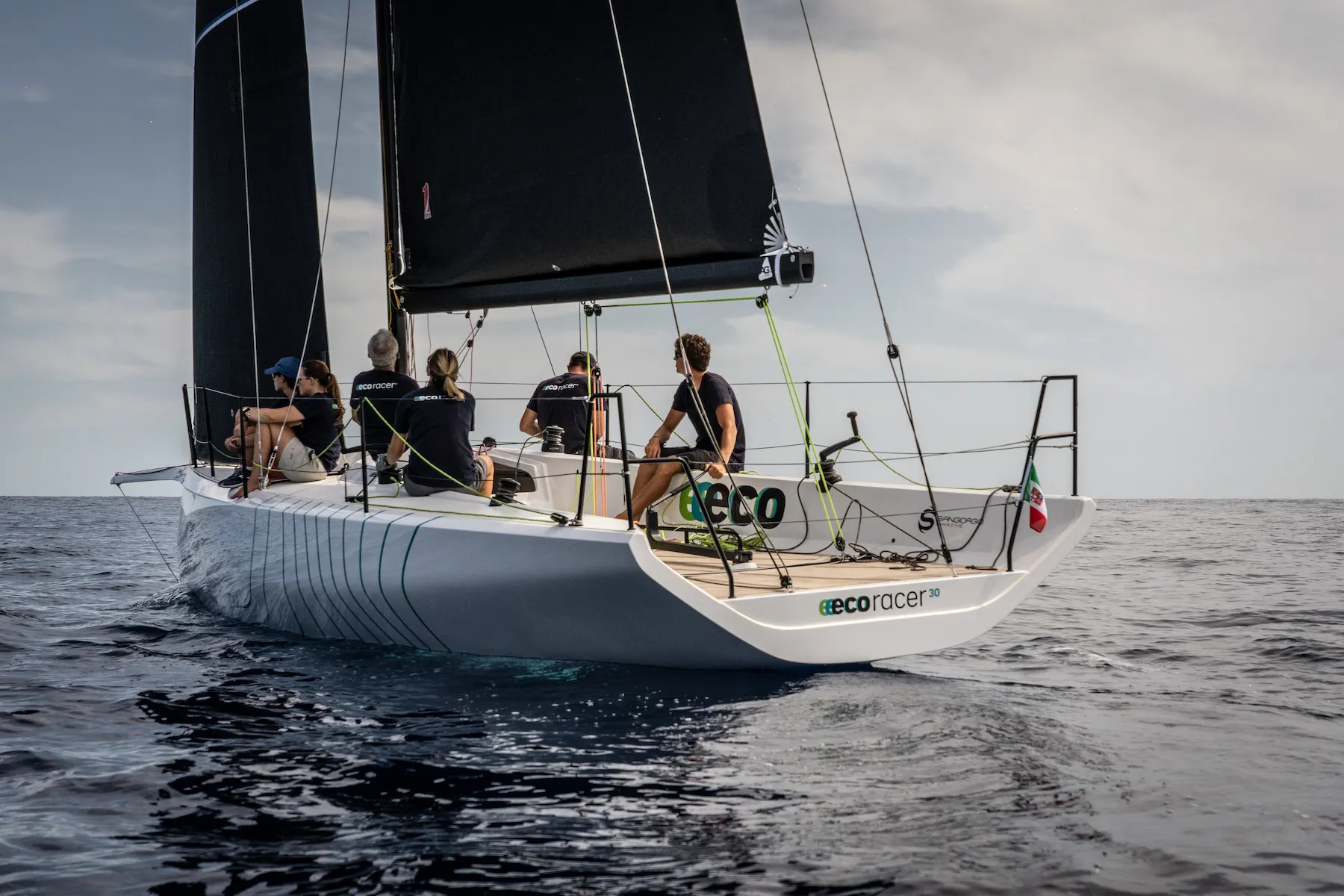 Photo © NLcomp