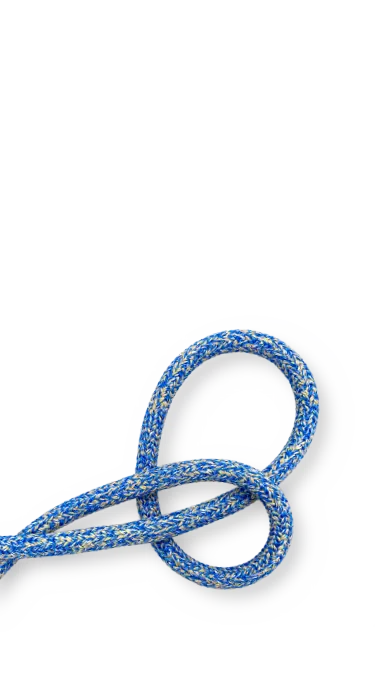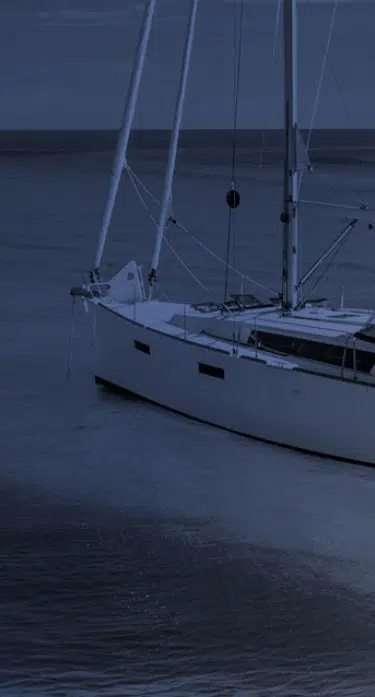 Cruising line
Cruising line
Coming from the experience gained on regattas, the lines for use on cruising boats are refined with the best construction techniques. Excellent performance, quality, duration and safety with a low final cost.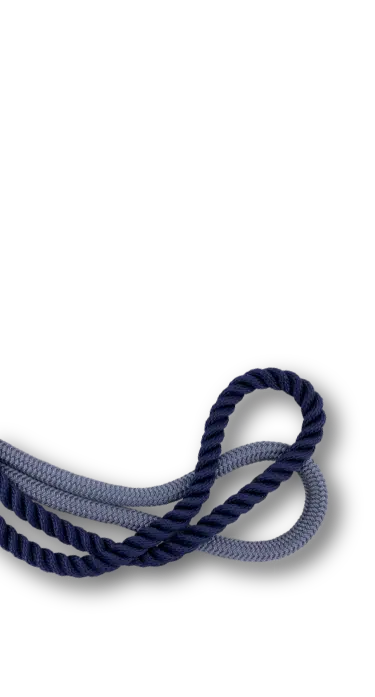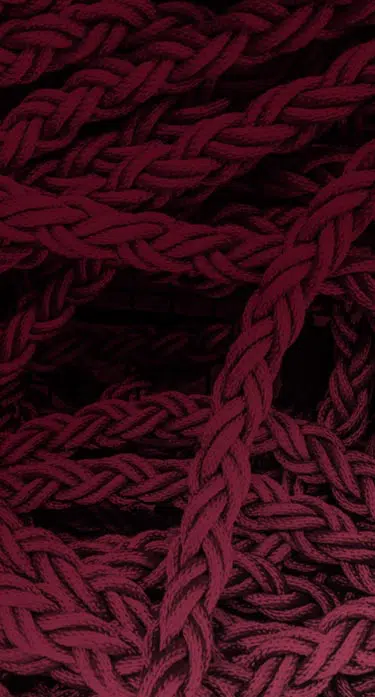 Cruising line
Mooring
Discover the Armare Ropes Mooring Line, a complete range of mooring and anchoring lines, widely customizable in color and with additional finishes.
Discover more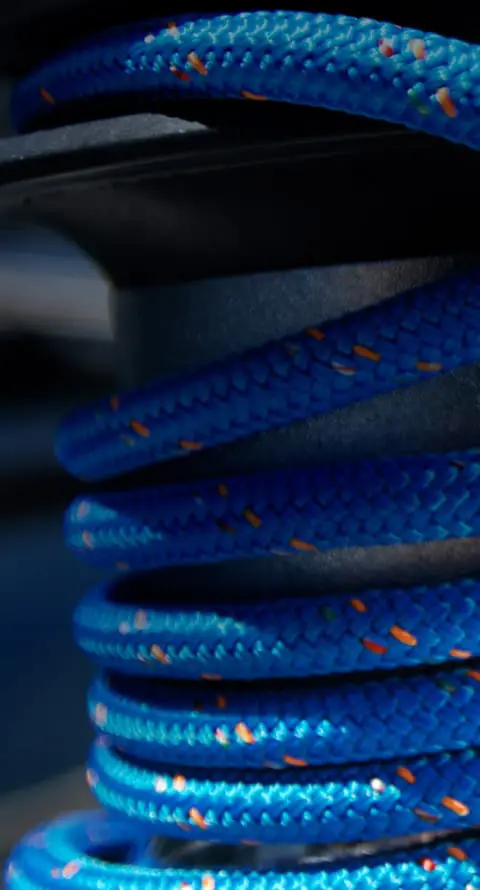 Cruising line
Ropes maintenance
By following simple maintenance and control rules at the end of the season, you can guarantee the ropes a longer life and prevent irregular consumption or dangerous breakages.
Cruising line:
ropes for cruising boats
These lines derive from the experience gained through racings, refined with the best construction techniques, in order to get high performance, quality, durability and safety while keeping the cost of the final product under control.

For each rope, we indicate the recommended intended use depending on the current maneuver planned on board.

Cruising line
The perfect choice for all cruising yachts
Cruising line ropes are available with different cores, some with technical fiber such as Dyneema® SK78.
When combined with specific protective covers they are recommended for use as sheets, halyards,
tackles, vang, or after guys.
In order to help shipowners and professionals in the choice of the most suitable rope, every product is
completed by specific use tips.

Furthermore, the possibility to make custom-color ropes while keeping
unchanged the qualitative features, allows us to meet any type of aesthetic requirement, with exceptional results of application.
Crusing
line
Double braid (Core + Cover)
Compose the rope in the configurator by choosing a core and a protective cover from the various available.
Fast Cruiser
Destination
Cruiser Boat
Club Racing Boat
Fast Cruiser Boat
Use
Recommended products
Light 78 PlusDyneema® SK78 – Cordura® / Poliestere
Light 78 FastDyneema® SK78 – Poliestere
TopspeedHMPE + PU – Cordura® / Poliestere
SpeedplusHMPE – Cordura® / Poliestere
Fast Cruiser
Daily Cruiser
Destination
Cruiser Boat
Daily Cruiser Boat
Use
Recommended products
SpeedcruiseHMPE – Poliestere
Daily Cruiser
Classic Cruiser
Destination
Use
Recommended products
Star PlusPoliestere – Cordura® / Poliestere
StarPoliestere – Poliestere
BoraPoliestere – Poliestere
StaticPoliestere – Poliestere
ArmonyPoliestere – Fiocco di Poliestere
Classic Cruiser

Marine and yachting
catalogue
Click the link below to download the Armare
Ropes marine and yachting PDF catalogue.
Product range
Cruising line
Special treatments
Different special treatments may be applied to the braided cores and to the technical fibers to enhance their characteristics in terms of elongation, creep and resistance, and to obtain even better performance.
Best sellers
Cruising line
Mooring and
anchoring ropes
Complete range of highly customizable
mooring ropes, with excellent performance
and durability.
Test di durata superato brillantemente con lunghe navigazioni in Egeo per le nuove drizze del Solaris 50 "Thalita" realizzate in...
Read More