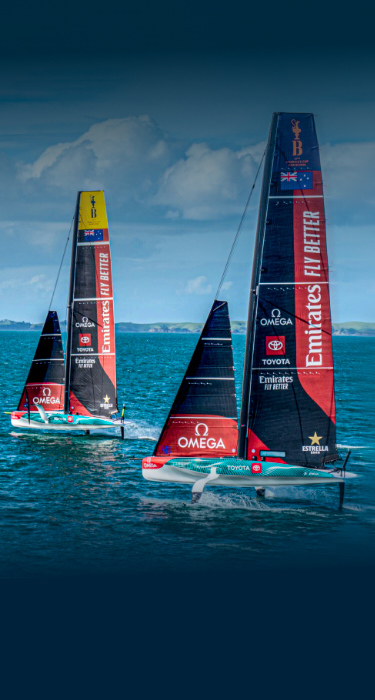 37TH AMERICA'S CUP PRELIMINARY REGATTA

Jeddah | Saudi Arabia
29 NOV - 2 DEC 2023
01. AC37 - PRELIMINARY REGATTA
37thAmerica's Cup
Armare Ropes Official Supplier
to Emirates Team New Zealand
After the victorious editions of 2017 and 2021, Armare Ropes reaffirms its role as the Official Supplier to Emirates Team New Zealand for the 37th America's Cup Campaign.

Armare Ropes' marine ropes aim at conquering, once again, the world's most prestigious trophy with the New Zealand team.
Vilanova i la Geltrú – © Job Vermeulen / America's Cup
Jeddah | Saudi Arabia - Preliminary Regatta
The journey towards the final challenge, scheduled for the autumn of 2024 in Barcelona, begins with the preliminary regattas. The first appointment is in Vilanova i La Geltrú, Spain, from September 14 to 17, 2023, followed by a second event in Jeddah, Saudi Arabia, from November 29 to December 2, 2023. The third and final preliminary regatta will be held in August 2024 in Barcelona.

Competing on the water will be the America's Cup Defender, Emirates Team New Zealand, and the five Challenger teams: Ineos Britannia, Alinghi Red Bull Racing, Luna Rossa Prada Pirelli, NYYC American Magic, and Orient Express Racing Team.

The first two regattas will take place using AC40 one-design boats, while the last preliminary regatta in Barcelona will feature the new AC75 class.
How to watch the races
The preliminary races will be live-streamed on the official America's Cup website, and they will also be available to watch on YouTube and TV.
Emirates Team New Zealand
wins the America's Cup with
Armare Ropes

Armare Ropes is the Official Supplier of Emirates
Team New Zealand, winner of the last two
editions of the America's Cup in 2017 and 2021.
All the running rigging of the new AC75 foiling monohull yachts is designed and manufactured by Armare Ropes, and developed thanks to the Armare know-how according to the specifications required by the New Zealand team.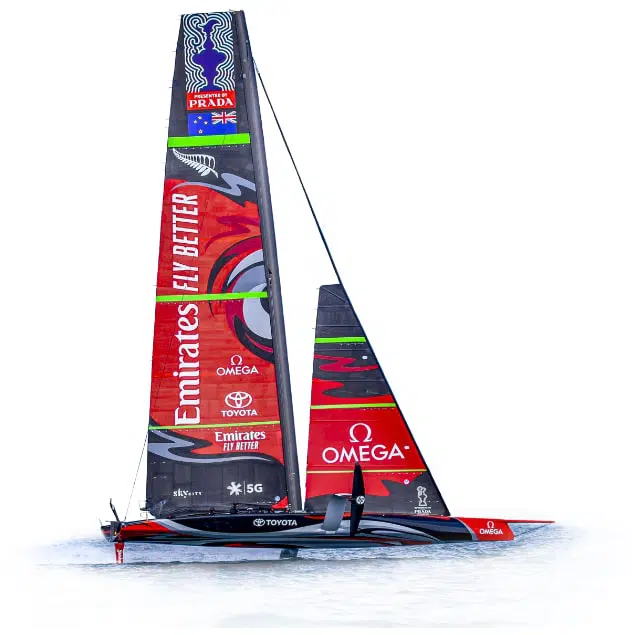 Photo credit: Emirates Team New Zealand
Emirates Team New Zealand's Story
35 years of highs and lows, but innovation, team work and tenacity have always
been at the heart of the team.
The 37th America's Cup competition is coming fast. The countdown clock is relentless. For all the teams, starting with the...
Read More