On Monday 8 August 2022 Blue Moon was launched in Cesme (Turkey), the first example of the new M.A.T 1220, a composite and carbon racer designed by the British Mark Mills for the Turkish shipyard M.A.T , announced as one of the best performing boats in its category in class a IRC and ORC compensation. Armare Ropes oversaw the design and construction of all the Blue Moon running rigging, as well as other high-performance cables installed on board.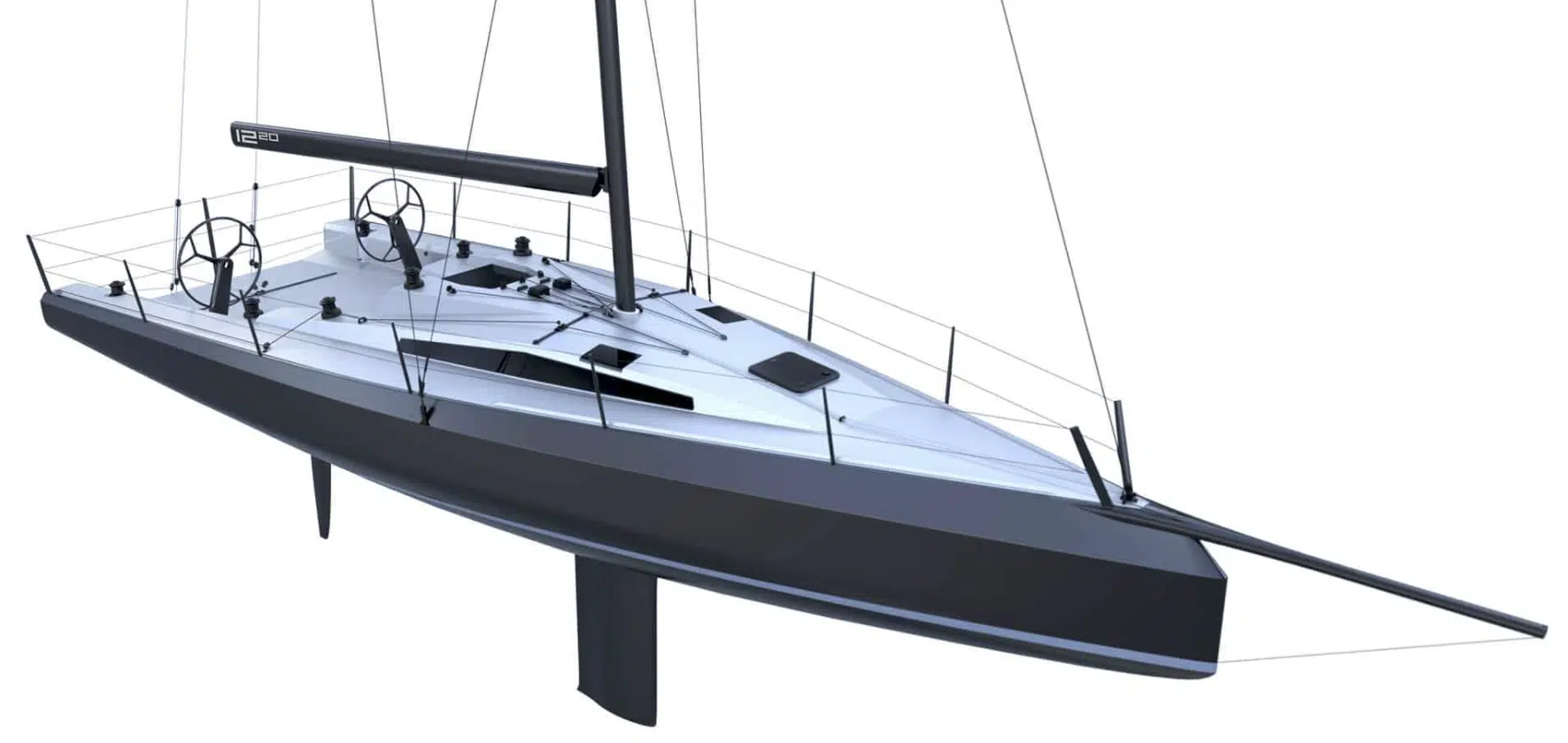 The M.A.T. shipyard needs no introduction. For almost 30 years, thanks to the projects, mainly curated by Mills Design, it has been offering cruiser racer boats of absolute prestige, ranking among the most representative sailboat builders in sizes from 10 to 13.5 meters. For example, in 2021 the M.A.T. 12 "Sailplane" won one of the most important regattas in the world, the Rolex Fast Race in IRC 1 class. Armare Ropes started an important collaboration with the shipyard that led to the design, production and supply of all running rigging for this last, important project: the M.A.T 1220.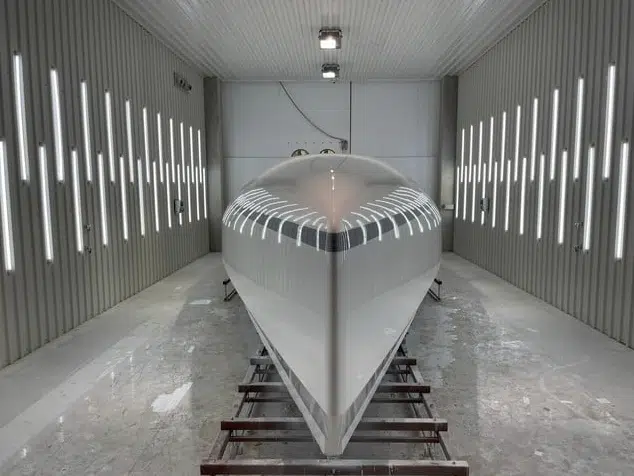 The construction features of the M.A.T. 1220 leave no doubt about the racing ambitions of the project. Approximately 5,000 kg of of displacement combined with a very large sail plan, for an absolutely respectable power-to-weight ratio. The boat is optimized to give its best in long offshore races, with average winds above 10 knots, and to excel at both downwind and upwind. The lightness of the project is the result of the vacuum infusion construction of the hull and deck, in composite materials and with extensive use of carbon. Mast and boom, both in carbon, are supplied by Axxon.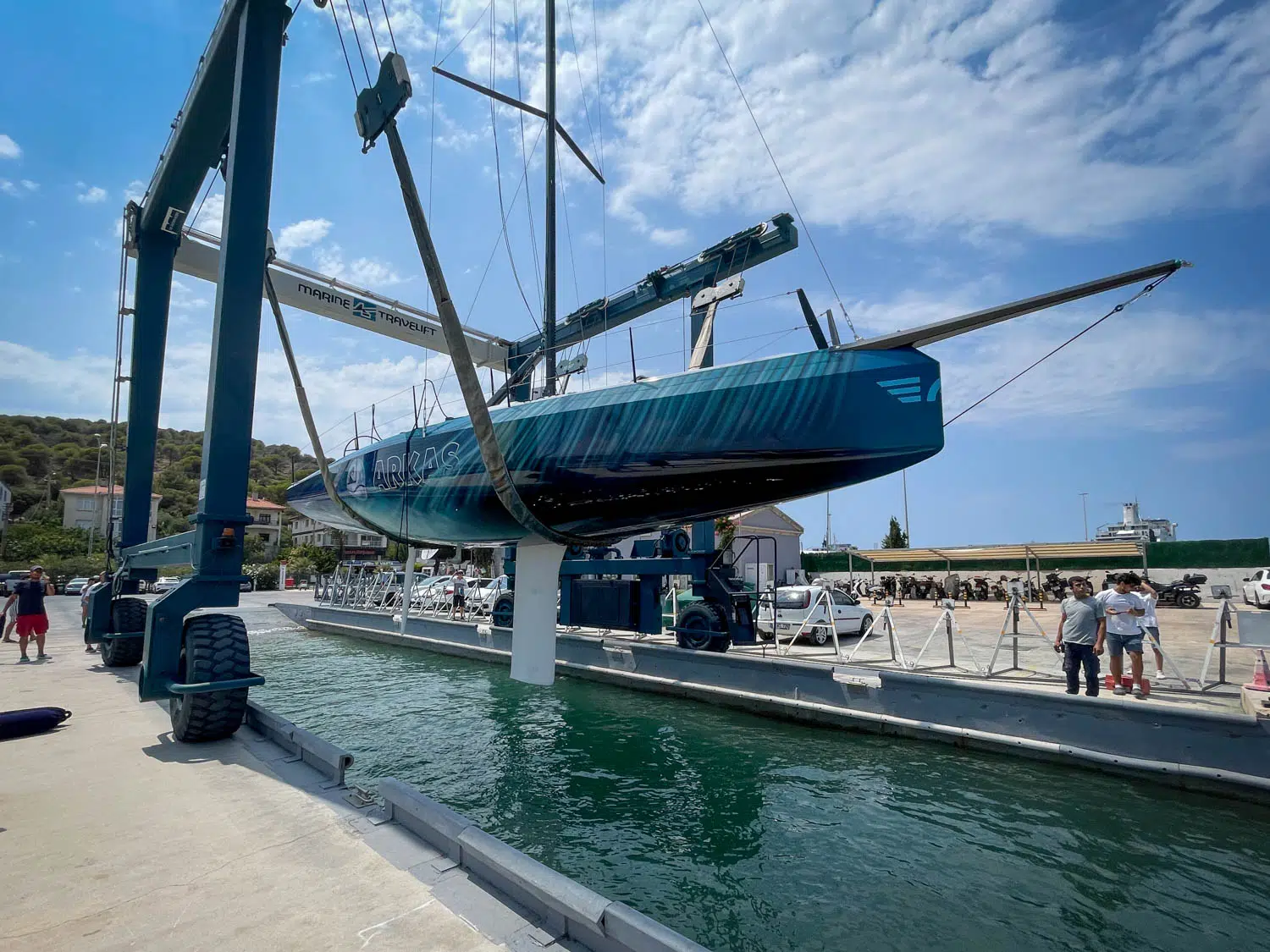 Ropes and accessories chosen for this project are obviously part of the Armare Ropes performing lines, with extensive use of Dyneema SK78 and SK99 cores, combined with covers in various mixes of special materials, with different characteristics depending on the intended use on board. Go to Armare racing category.