The Absolute Italian Offshore Sailing Championship will start tomorrow, wednesday 24th August, in Monfalcone (Gorizia – Italy). Armare Ropes is official sponsor of the event, which includes 4 days of racing with the participation of over 60 boats.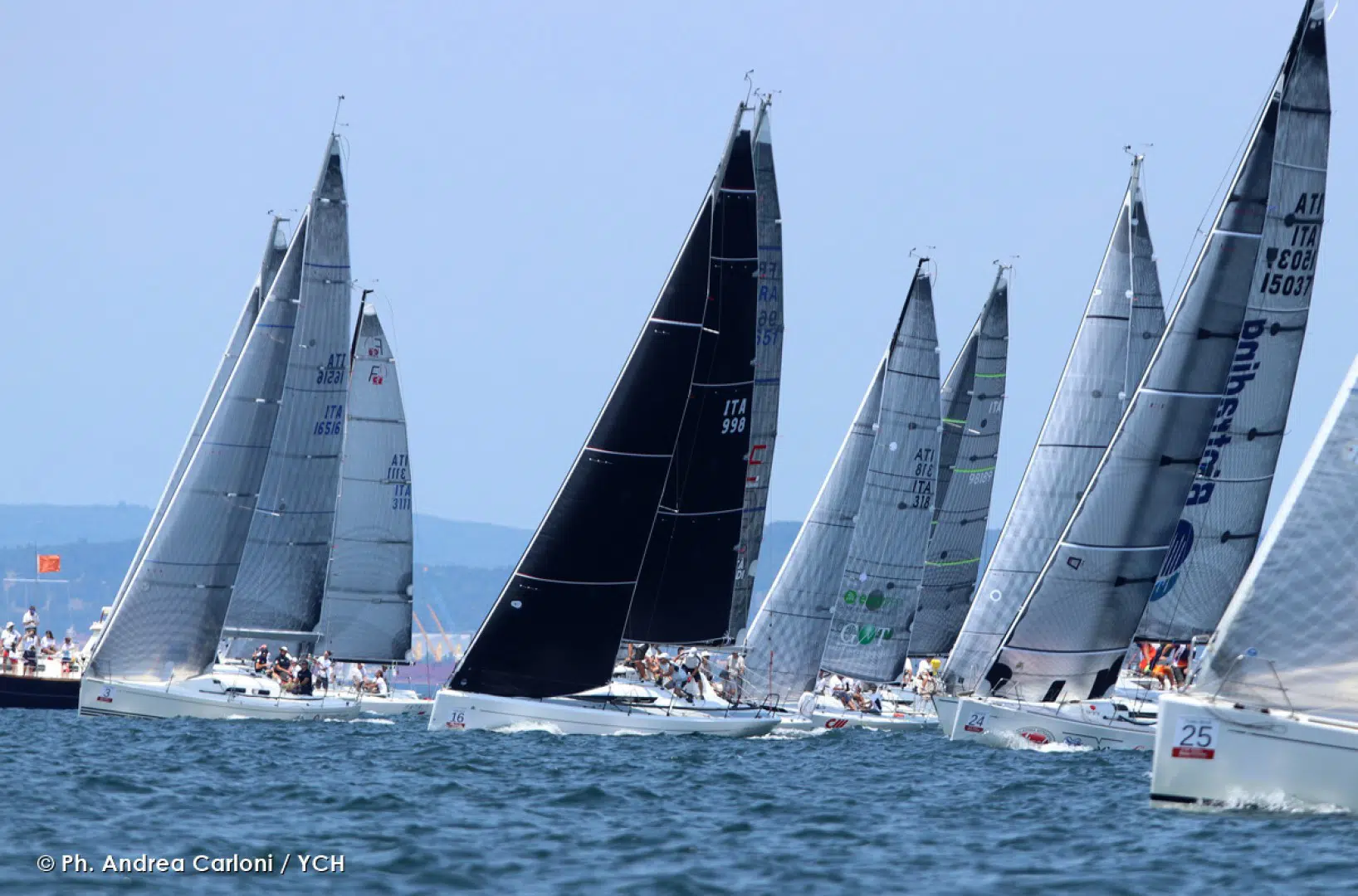 The 2022 edition of the Italian Offshore Sailing Championship is organized by the Yacht Club Monfalcone and hosted in the in renovated location of the Marina Monfalcone – House of Hannibal. Five years after the wonderful edition of the Italian ORC in 2017, the great offshore sailing thus returns to the Upper Adriatic, on the Monfalcone regatta field. With over 60 boats registered, the event promises to be of the highest level. The program includes 4 days of regattas, exclusively technical windward-leeward between the buoys (no long or coastal test is therefore foreseen), between Thursday 25 and Sunday 28 August. The fleet will be divided into two classes and four groupings.
About the announced favorites, in group 2 – class C will be racing the new world champion, Corinthian category, Lady Day (Italia Yachts 998) by Corrado Annis, who practically plays at home from Trieste. In the same group, Saverio Trotta's Trottolina Bellikosa Race (X35) is presented at the start with the title of Italian vice-champion in office as well as the presence of the Estonian team of Sugar, fresh winner of the world title, which will race with a new boat: Race 9.15. Among the announced protagonists there is the veteran Be Wild (Swan 42) of Renzo Grottesi (enrolled in group 1 – class B), who in the past won the tricolor title in addition to the world crown (at the World Championships in Trieste in 2017), so like the vice world champion 2019, the Czech Hebe V (M37) of Zdenek Jakoubek (group B – class C). Special note also Morgan V (Swan 42) of Nicola de Gemmis (group 1 – class B) who, after making his debut at the recent world championship in Porto Cervo, arrives in Monfalcone with tricolor title ambitions. 
Championship program:
Wednesday 24th August – Completion of Registration / Measurement Control
Thursday 25 August – Skipper's briefing / Measurement Controls / Regattas
Friday 26 August – Regattas
Saturday 27 August – Regattas
Sunday 28 August – Regattas and awards
The Italian Offshore Sailing Championship is organized by the Yacht Club Monfalcone
Official website of the event: https://loom.ly/TRJ_To0
Photo: YCM – A. Carloni