Domani, mercoledi 24 agosto prenderà il via il Campionato Italiano Assoluto di vela d'altura in programma a Monfalcone. Armare Ropes è sponsor tecnico della manifestazione che prevede 4 giorni di regate con la partecipazione di oltre 60 imbarcazioni.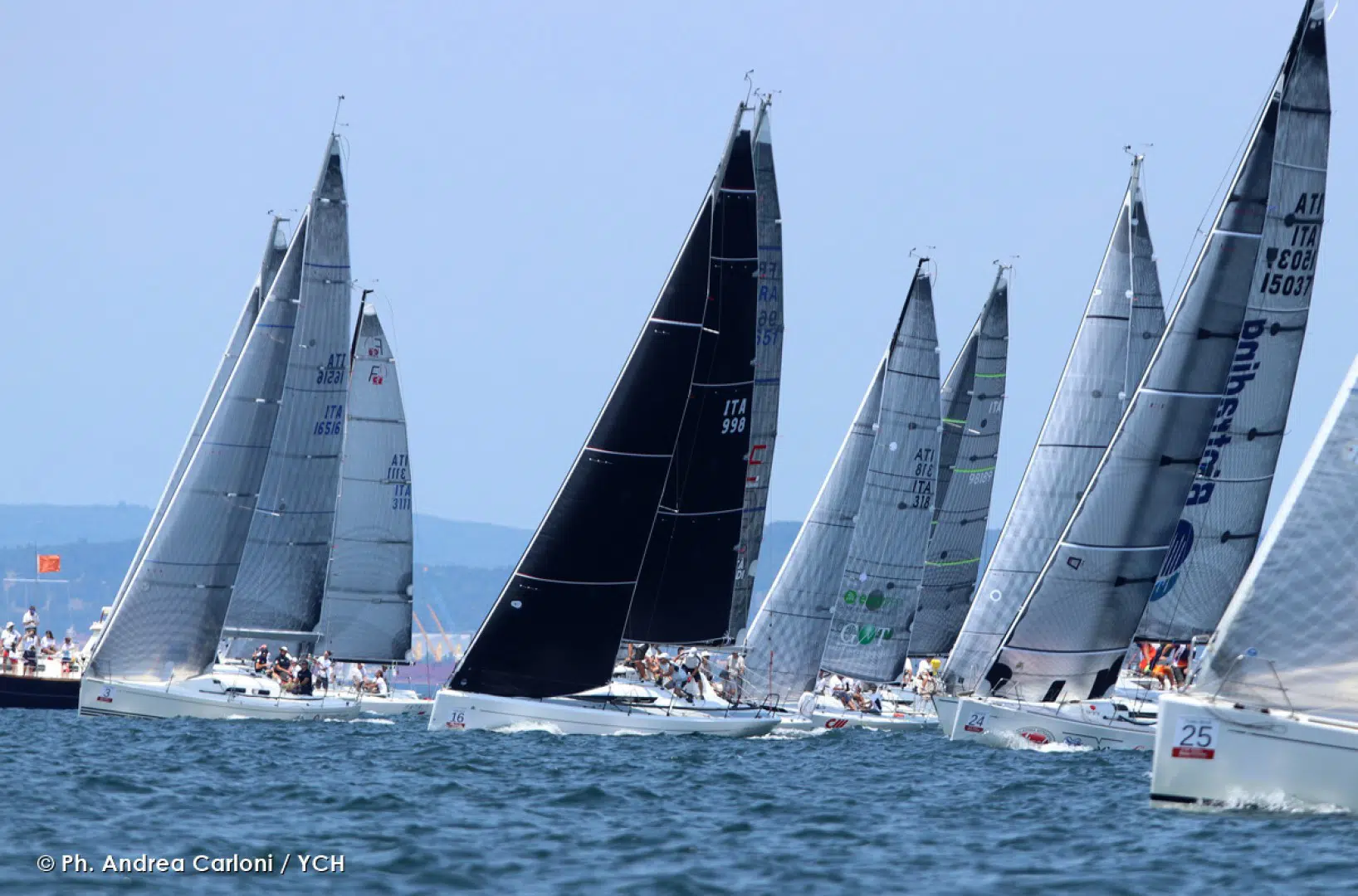 L'edizione 2022 del Campionato Italiano Assoluto di Vela d'Altura è organizzato dallo Yacht Club Monfalcone e ospitato nella rinnovata location del Marina Monfalcone – House of Hannibal. Con oltre 60 barche iscritte, la manifestazione si preannuncia di altissimo livello. Il programma prevede 4 giorni di regate, tutte a bastone tra le boe, tra giovedì 25 e domenica 28 agosto che la flotta affronterà suddivisa in due classi e quattro raggruppamenti.
Quanto ai favoriti annunciati, nel gruppo 2 – classe C sarà presente il nuovo Campione del Mondo Corinthian, Lady Day (Italia Yachts 998) di Corrado Annis. Nello stesso gruppo anche Trottolina Bellikosa Race (X35) di Saverio Trotta e gli estoni di Sugar, neo vincitori del titolo iridato che gareggerà sul nuovo Corsa 9.15. Tra i protagonisti annunciati anche l'esperto Be Wild (Swan 42) di Renzo Grottesi nel gruppo 1 – classe B e il vice campione del mondo 2019, il ceco Hebe V (M37) di Zdenek Jakoubek (gruppo B – classe C). Sempre nel gruppo 1 ma in classe B occhi puntati su Morgan V (Swan 42) di Nicola de Gemmis. 
Programma del Campionato:
Mercoledì 24 agosto – Perfezionamento Iscrizioni / Controllo Stazze
Giovedì 25 agosto – Skipper's briefing / Controlli di Stazza / Regate
Venerdì 26 agosto – Regate
Sabato 27 agosto – Regate
Domenica 28 agosto – Regate e premiazioni
Il Campionato è organizzato dallo Yacht Club Monfalcone
Sito ufficiale dell'evento: https://loom.ly/TRJ_To0
Foto: YCM – A. Carloni