Armare Ropes presents the brand new Laser Pro rope, specifically designed for the Laser traveller and made with core and cover in Dyneema®.

In the vast range of specific Laser lines on the market, the arrival of Laser Pro by Armare Ropes is absolutely a great news.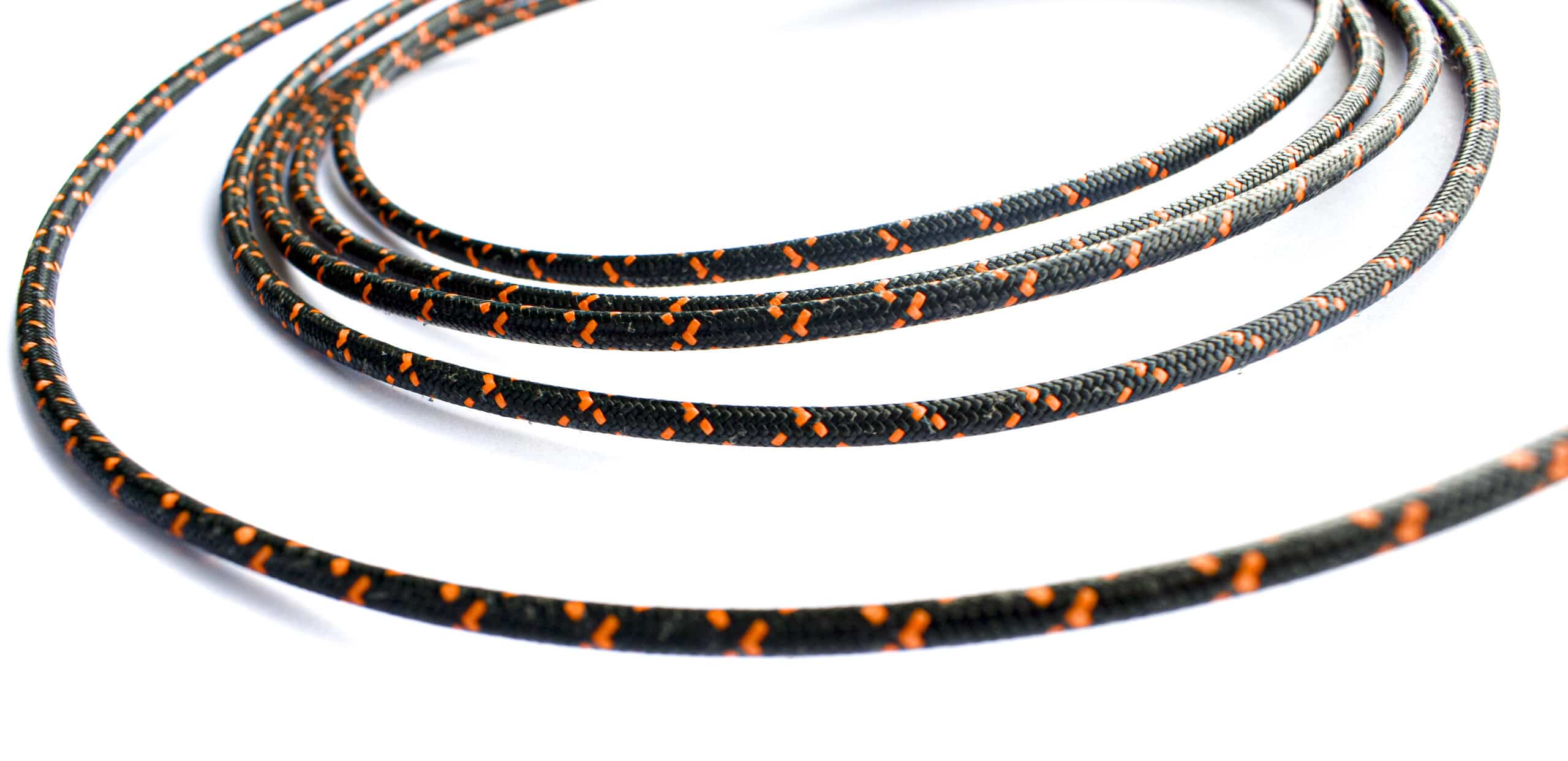 All Laser sailors know how important is to have a perfect adjustment of traveller with a reliable line. Due to the optimized diameter, Laser Pro is locks without any sliding in the cleat in order to make the adjustment of traveller more stable and permanent.
The new Laser Pro completes the wide range of lines dedicated to "One Design" dinghies and monotypes. It is made with 100% Dyneema® SK78 core heat prestretched and PU coated, with a Pure Black Dyneema® cover in a very compact final construction; it presents a reduced elongation and a high breaking load. The special orange "tracer" highlights when the line needs to be replaced.
The special Pure Black Dyneema® treatment makes the black coloring of the cover very stable and long lasting, without any compromise in terms of durability and resistance to UV rays.
While the HPS (Heat Prestretch Setting) treatment, combined to the PU Coating, on the core, allows to obtain a rigid, compact and thinner rope, with very high specific modulus, high breaking load and excellent abrasion resistance and durability.
Laser Pro and all the other products in the wide Armare Ropes range are already available at the numerous Armare dealers and riggers, as well as directly on the online Armare Store.

Laser Pro – Main technical details
Cover: 100% Dyneema® Pure Black
Core: 12 plate with Dyneema® SK78 HPS + PU
Unique diameter: 4,8 mm (Product dedicated only for the traveller)
Breaking load: 1.400 daN
Stretch at 30% B. L.: 1,95%
Stretch at B. L.: 2, 98%
Colour: Black with orange markers