Thanks to the effort of One Sails Palma we had the honor of developing and producing two new anti-torsion cables for the Super Yacht Spirit 111 "Geist", one of the most sensational sailing yachts ever built.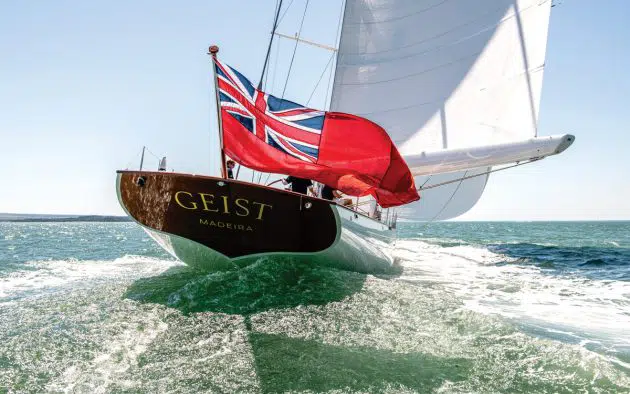 The first cable, made of Dyneema® SK99, is developed to hoist a Gennaker with an area of 620 sqm, where the cable (approx 40m long) is placed inside the sail and integrates with the reinforced structure of the sail itself. The cable therefore has the function of "assistance" in the winding and it was therefore possible to design and manufacture a cable with a reduced diameter (18mm) which, in addition to being light, has the advantage of making the furling easier. The construction quality of the cable together with the structure of the sail allow a fast winding.
The second cable, also made of Dyneema® SK99, is for a staysail Genoa with cable and is placed inside the sail; upon specific request of the sailmaker, the cable supports up to half of the sail load. Again, this construction makes it possible to create a lighter and more manageable cable.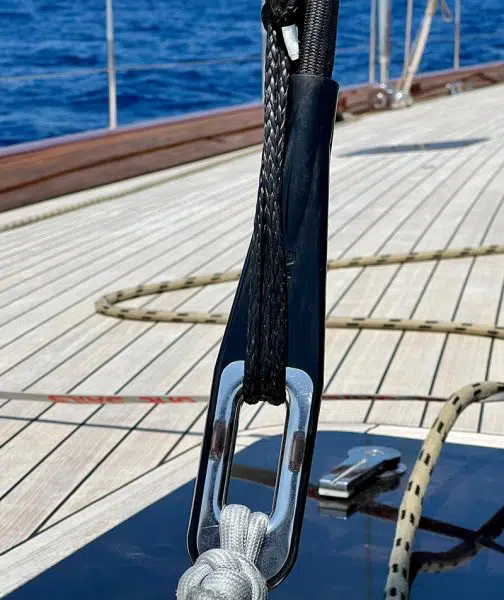 Have a look at the cables in action! https://bit.ly/3LHFyyA
Spirit main specification
LOA: 33.9m (111ft 3in)
LWL: 24.0m (78ft 9in)
Beam: 6.40m (21ft 0in)
Draught: 4.05m (13ft 3in)
Displacement (light): 58 tonnes (127,867lb)
Sail area: 450m2 (4,844ft2)
Have a look at Yachting World test here
Video: courtesy One Sails Palma
Photo: Mike Jones / Waterline Media