It was one of the most anticipated news of the autumn 2018 boat shows season and it represents the return to the great sport boats of one of the most appreciated and beloved shipyards on the international scene. It's the new Grand Soleil 48 Race, presented in these days at the Cannes Boat Show and then from September 20th to 25th at the Genoa Boat Show. With this boat Cantiere del Pardo aims to win in regatta and make the sportiest owners falling in love.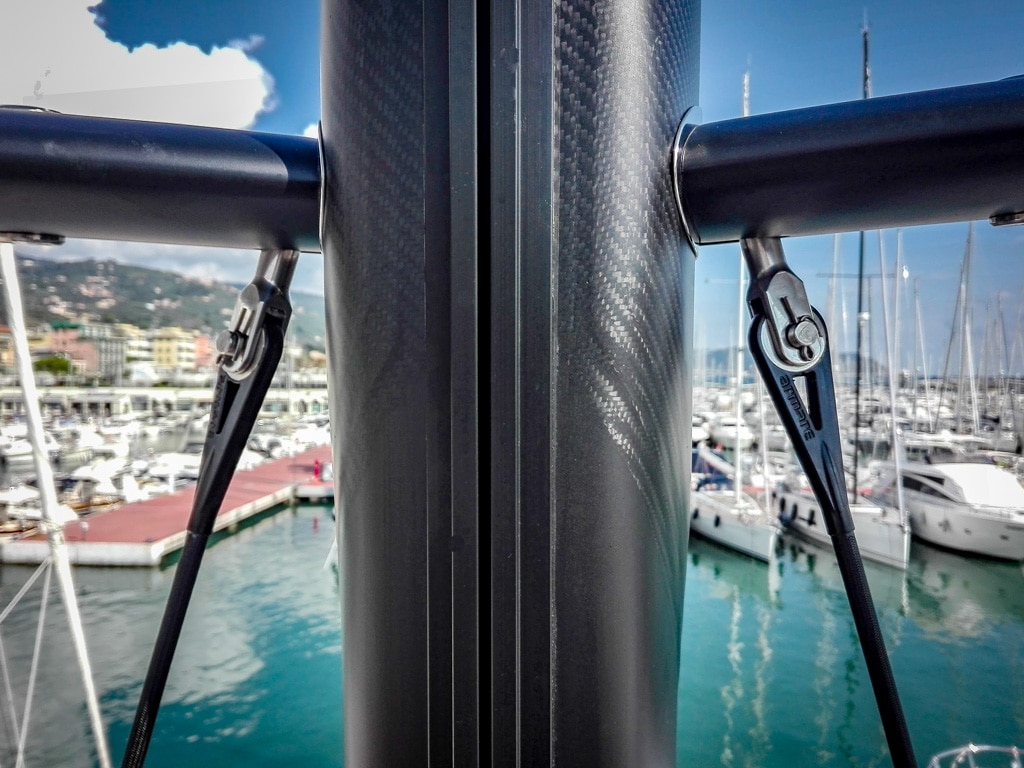 Armare Ropes has developed the solutions for the textile rigging, entirely made in PBO, and for the whole running rigging, together with the designer Marco Lostuzzi and the owner.Following the design and development of the project, Armare technicians have directly supervised the production of all the material and the installation on board. According to the expected performance of the boat, the running rigging is all characterized by the highest level of quality, with intensive and exclusive use of Dyneema®SK99 for the cores. the covers are in different mixes of technical fibers such as PBO®, Dyneema®, Technora, Cordura ® and Kevlar. For standing rigging, the chosen solution is a continuous rigging in PBO ,with special 17-4 PH steel fittings. The forestay and the two backstays are also produced in PBO, with a double winch serving a large square top main sail. The overall weight of the rigging, including all the necessary fittings to interface the textile cables to the mast, is only 16.8 Kg.
These solutions allow a great weight saving, favoring excellent performance in navigation and racing, for this Race version of the Grand Soleil 48 with a highly competitive purpose. The deck is optimized for sports use, with the construction in epoxy and glass infusion with the careful use of carbon reinforcement areas, to obtain rigidity and lightness with a carefully controlled final weight of just 10,500 Kg. The interior has been designed with lightened and removable furniture in order to reduce the weight of the boat and let free spaces for the racing use.
Special thanks to Raffaele Fredella for the detailed study of running rigging, to Gabriele Bacigalupo for the set-up on board and to Cristian Gotelli for the adjustment of the rigging. Last but not least a special thanks to the owner Sergio Taccheo who has always participated actively and positively in the study of all the technical details.