We are very proud to have contributed with our support to the excellent performance at the Italian Championships Olympic Classes 2018 by many of "our" athletes. In paralytic class 2.4mR first place for Antonio Squizzato. In 49er FX Class, first place for Maria Ottavia Raggio –Jana Germani, second for Francesca Bergamo – Alice Sinno 
and third for 
Carlotta Omari e Matilda 
Distefano
. In 470 F Class, first place, among the girls, for 
Di Salle-Dubbini
, second for Paternoster–Caruso and fourth for 
Marchesini-Fedel
. In Nacra 17 Class third place for Ugolini-Giubilei.
Last Sunday ended in Genoa the Italian Olympic Class Championship, four days of racing and 200 athletes facing different types of weather conditions. The most important Italian sailing event to conquer the Italian titles for 2018 included a total of 60 races disputed by approximately 180 boats.
Armare Ropes is pleased to supply several athletes and teams who have taken part in this prestigious event and we share their great achievements with pride and gratitude.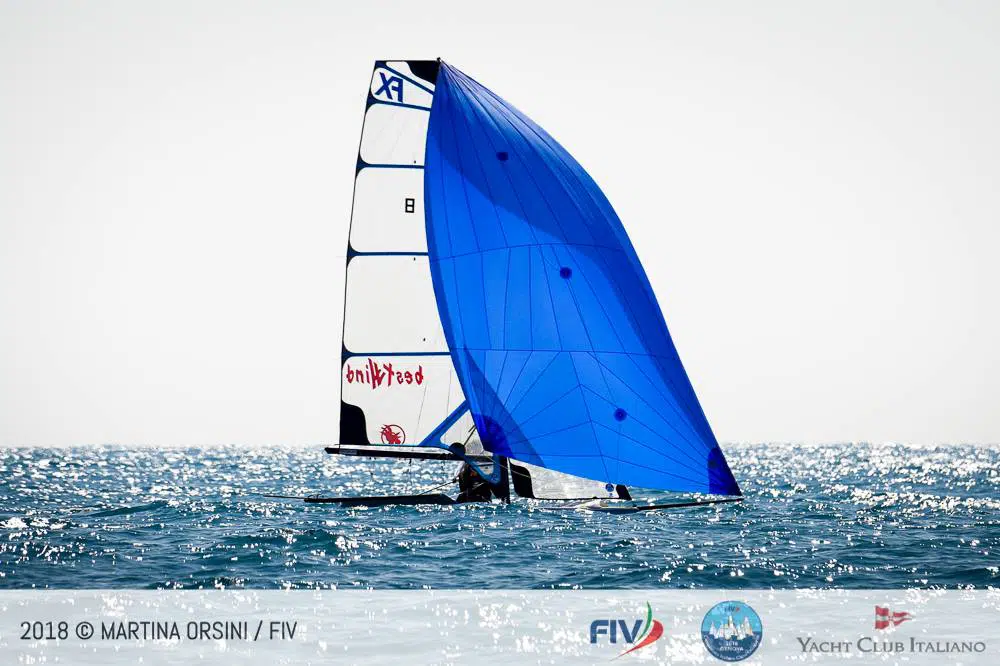 First of all the wonderful podium of our girls in 49er FX Class: first place for Maria Ottavia Raggio (CV La Spezia) and Jana Germani (CN Sirena), second for Francesca Bergamo and Alice Sinno (YC Adriaco/Marina Militare), with the same score, and third for Carlotta Omari e Matilda Distefano (CN Sirena/SC Triestina Vela).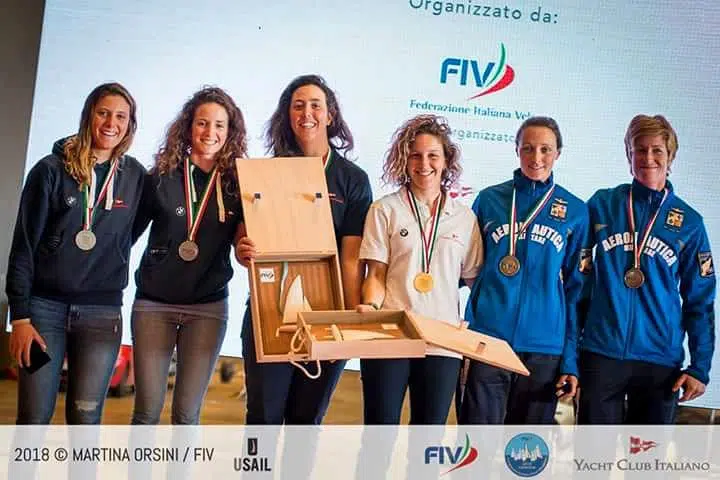 In 470 F Class two of the teams supplied by Armare Ropes are at the top of the women's classification, at the end of a tight competition ended with a podium in only three points. Benedetta Di Salle and Alessandra Dubbini (YC Italiano) wins the Italian Title ended first among the girls and third overall, winning two races out of seven. Ilaria Paternoster and Bianca Caruso  (YC Italiano) follow in second position and Marchesini-Fedel in forth position.
In Nacra 17 Class a fantastic third place for Ugolini-Giubilei  (Compagnia della Vela Roma/CV Ventotene).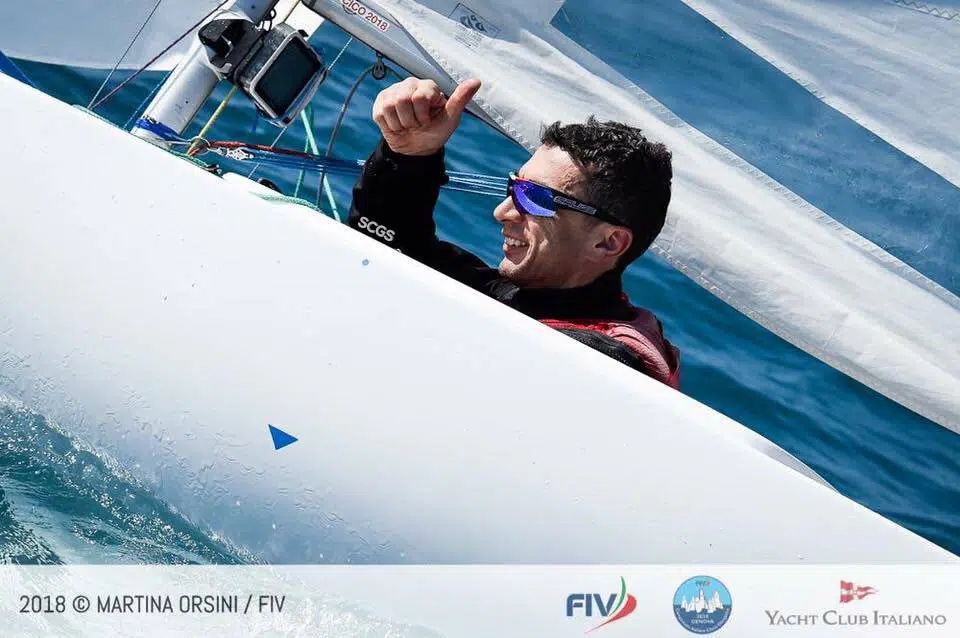 A great result for our Antonio Squizzato (SC Garda Salò), who is again Italian Champion of the paralytic class 2.4mR. The athlete of SC Garda Salò won title after two victories and a third place in three races.
Congrats also to the guys of Fraglia Vela Malcesine who have conquered the fifth place as club, thanks to the good results in all the classes. Laser Class: Riccardo Vincenzi (8th), Pietro De Luca (13th), Matteo Celon (18th), e Emil Toblini (30th). 470 Class: 9th place for Michele Cecchin – Andrea Totis (Lega Navale Italiana Mandello del Lario). 49erFX Class:Barison-Bertuzzi (5th). 49er Class: Ciaglia-Dezulian (4th).
Sources: Giornale della Vela; Federazione Italiana Vela
SalvaSalva
SalvaSalva
SalvaSalva
SalvaSalva
SalvaSalvaSalvaSalva