What a great day! Congratulations to

Emirates Team New Zealand

for the victory in the Louis Vuitton Cup.

Armare Ropes

 is proud to be on board as Official Supplier to Emirates Team New Zealand and to help the team during the match against Oracle Team USA in the America'sCup, starting next weekend.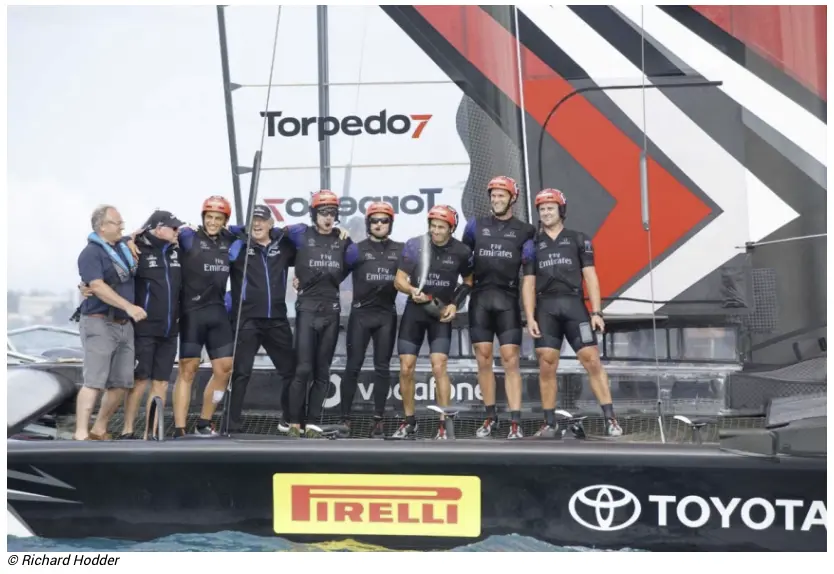 Champagne celebrations for Emirates Team New Zealand…the Kiwis winning the Louis Vuitton challenger series for the fourth time and doing it in some style.
By beating Artemis 5-2 they now take on Oracle Team USA in the America's Cup match starting next weekend.
In a seventh race against the Swedes, initially delayed by light winds, Peter Burling dominated his arch rival Nathan Outteridge in the start box, heading off to round mark one in the lead for the first time in the series final.
From then on Emirates Team New Zealand were untouchable, the Swedes with no answer to the Kiwi boat's speed.
Upwind and downwind Aoteraoa had the measure of Artemis, with an average speed almost three knots faster than the Swedish boat. And with slick boat-handling producing a "fly-time" on the foils of 99.7 per cent the Kiwis sailed close to a perfect race.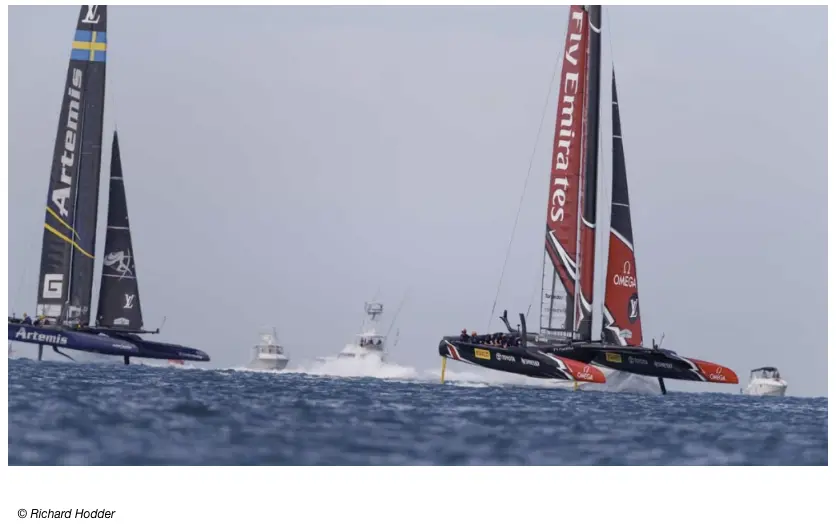 "The boat was going seriously fast," said Burling. "I think we are I great shape to take on Oracle."
Dedicating the Louis Vuitton win to the Emirates Team New Zealand shore crew, Burling praised the massive effort they'd made to repair and prepare the boat.
"They gave us the tools we needed to win and this is a great way to be able to repay them today."